Giới thiệu : Ở hình thức viết thư này bạn cần viết một bức thư phản hồi tới địa chỉ email mà bạn sẽ đọc. Nội dung bức thư bạn cần viết sẽ được gợi ý trong phần hướng dẫn.
Note: You need to write a response to an e-mail that you will read. What your response needs to include is in the directions so make sure you also read the directions carefully.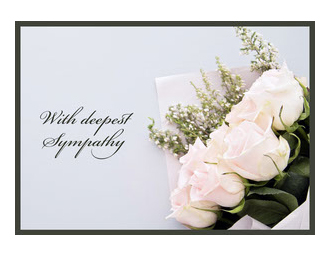 Dear Edna,
I can't tell you how sorry I was to hear of your mother's passing. She was such a sweet and kind lady and I will always remember her for that beautiful smile that she always displayed. I always admired her tireless energy- nothing ever seemed to slow her down. I think your mother's greatest legacy will be in the wonderful children she raised. She was so very proud of all of you.
The one thing I will probably miss the most is those Sunday chats your mom and I had. She was always quick to start a conversation and I will miss her wisdom and great stories of times gone by.
I hope that you will find the inner strength to get you through this sad and difficult time. You have my very deepest and sincere sympathy.
Yours In Sympathy,
Mary Lyons Brady
Direction: As if you are Edna, read the letter and give a suitable response.
---