Giới thiệu : Ở hình thức viết thư này bạn cần viết một bức thư phản hồi tới địa chỉ email mà bạn sẽ đọc. Nội dung bức thư bạn cần viết sẽ được gợi ý trong phần hướng dẫn.
Note: You need to write a response to an e-mail that you will read. What your response needs to include is in the directions so make sure you also read the directions carefully.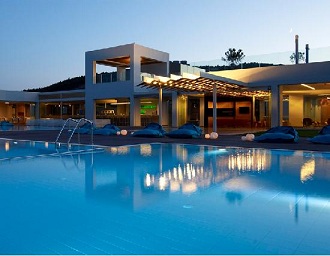 Dear Sir or Madam,
I am writing to you to make the necessary arrangements for our stay at your hotel on 22nd and 23rd November. I will travel with my parents, wife and 7 years old son. I am hoping that you would be able to provide us with suitable accommodation and assist us to enjoy our trip.
We will arrive on 22nd November and check out from your hotel on 24th November before 12.00 pm. We are expecting two double size bedrooms with attached bathrooms, hot water and air cooler facilities. We would prefer rooms with sea view and room service. I would really appreciate if the rooms are on the same floor.
I am also interested to know about recreational activities in the vicinity. Despite my parent's age, they are very lively and would love to go to the theatre, beach and amusement parks, if available. I would also like to know about the market, where we can buy traditional items and souvenirs.
Please notify me of the cost that will incur on our trip at your earliest with the facilities you can offer. I am expecting a comprehensive reply from your side about the details of activities and other information I requested.
I look forward to hearing from you soon.
Yours faithfully,
Fahad Sultan
Direction: As if you are the manager of the seaside hotel, read the letter and give a suitable response.
---