Giới thiệu : Ở hình thức viết thư này bạn cần viết một bức thư phản hồi tới địa chỉ email mà bạn sẽ đọc. Nội dung bức thư bạn cần viết sẽ được gợi ý trong phần hướng dẫn.
Note: You need to write a response to an e-mail that you will read. What your response needs to include is in the directions so make sure you also read the directions carefully.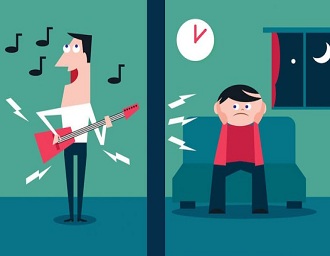 Dear Mr Hudson,
I am Elizabeth Beth, your tenant in the apartment C1-5. I am writing to notify you of the unbearable noise the new tenant of C1-3 is making which I have endured for the last couple of days with patience. I am hoping that you would talk to this neighbour and settle the issue.
I consider myself lucky to have some great neighbours and never complained to you about any disturbance. However, the new resident on C1-3 is making life tougher for me. They moved in two weeks ago and I am already forced to write you this complaint letter. They have parties almost every day and play music at a higher volume. I go to bed at around 10.30 pm only to wake up again by the loud noise from their flat. I am not sure if this is something I should mention but the family members have nasty quarrels and they do not keep it inside their house. I live with a teenage daughter and a husband who are equally agitated.
I think it would be inappropriate for me to personally intervein and that is why relying on you for a solution. You should talk to other tenants of the floor C and get to know what really is happening. You have the authority to talk to the tenant of C1-3 and try to solve the problem. Otherwise, I would be forced to shift to a new residence.
Expecting your cooperation in this regard.
Yours sincerely,
Elizabeth Beth
Direction: As if you are Mr Hudson, read the letter and give a suitable response.
---