Giới thiệu : Ở hình thức viết thư này bạn cần viết một bức thư phản hồi tới địa chỉ email mà bạn sẽ đọc. Nội dung bức thư bạn cần viết sẽ được gợi ý trong phần hướng dẫn.
Note: You need to write a response to an e-mail that you will read. What your response needs to include is in the directions so make sure you also read the directions carefully.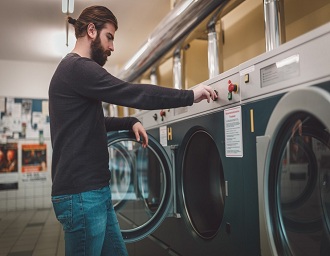 Dear Mr Watson,
I hope that you are doing well. I have been a resident of your Sky Village Apartment Complex for almost 5 years, and I must say that I have enjoyed living here all these years without any major problems. However, rather lately, I, like many other residents in your high-rising building, have been dealing with an issue which, I think, deserves some immediate attention from your part.
This issue, I am talking about, is related to the efficient use of our communal laundry room where people sometimes have to wait for a significant period of time to use the washers and dryers in order to do their laundries because there are not just enough laundry baskets available in the room. This problem becomes even more acute when people do not bother to empty the washing machines and dryers on time when their laundries are done.
So, based on these problems, I would really appreciate it if you purchase at least 10 extra laundry buckets so that the laundry users, waiting for their turns to do their laundries, can empty the laundry machines and keep their contents into those baskets. This will improve the situation to a great extent and reduce our waiting time significantly.
Hope to hear from you soon regarding this.
Yours sincerely,
Lance Donovan
Direction: As if you are Mr Watson - the building manager, read the letter and give a suitable response.
---