Giới thiệu : Ở hình thức viết thư này bạn cần viết một bức thư phản hồi tới địa chỉ email mà bạn sẽ đọc. Nội dung bức thư bạn cần viết sẽ được gợi ý trong phần hướng dẫn.
Note: You need to write a response to an e-mail that you will read. What your response needs to include is in the directions so make sure you also read the directions carefully.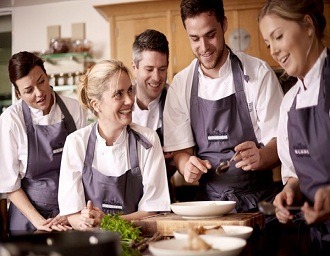 Dear Sir or Madam,
Recently, I have taken a short cookery course at your renowned institute, and I am writing this letter to express how happy I am about the course, which I attended about a month ago, in an effort to enhance my culinary arts skills.
I must admit that even though the course was taught intensively for a good period of four weeks, I felt like the time had passed rather quickly since I enjoyed the course so much. By the way, the best thing about the course was that it comprehensively taught me about the arts of making some Italian and oriental desserts quickly and easily. Besides, I enjoyed learning about the tricks of chopping meats so nicely.
Anyway, after finishing the cookery course, I used some of my cooking skills to prepare some delicious desserts for the birthday party of one of my close friends in addition to preparing some of my favourite dishes for my family. Before ending here, I would also like to request you to introduce a short course at your institute on preparing desserts by using different kinds of tropical fruits and vegetables.
Thank you once again for conducting such a useful course.
Yours faithfully,
Andre Dmitry
Direction: As if you are the the course director at the cookery school, read the letter and give a suitable response.
---