Giới thiệu : Ở hình thức viết thư này bạn cần viết một bức thư phản hồi tới địa chỉ email mà bạn sẽ đọc. Nội dung bức thư bạn cần viết sẽ được gợi ý trong phần hướng dẫn.
Note: You need to write a response to an e-mail that you will read. What your response needs to include is in the directions so make sure you also read the directions carefully.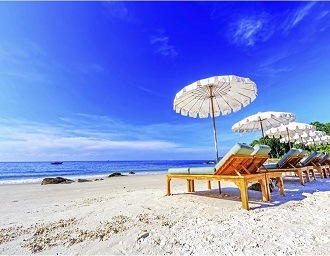 Dear Jonathon,
I'm writing to profoundly thank you for a really delightful trip at your place. It was great to see you after a long and to be able to spend some quality time with you and your wife Emily. I am writing to invite you both to visit my house next summer.
Now that I'm back home, I keep thinking about how time does fly. Our school days seems just a few months ago! I was delighted to be with you as it reminded me of how close we were during our school days. I should also thank Emily for being such an excellent host. The trip was a memorable one and I particularly enjoyed our visit to the Bonajuma beach where I spent a really pleasant time. The tranquillity and the harmony of the area won my heart. Thank you for taking me there.
Perhaps you can come and visit me during the summer vacation. There are plenty of places we can go and my parents would really love to see you. We will have fun and enjoy our time together.
I look forward to hearing from you soon.
Warm wishes,
Alison Cambell
Direction: As if you are Jonathon, read the letter and give a suitable response.
---