Giới thiệu : Ở hình thức viết thư này bạn cần viết một bức thư phản hồi tới địa chỉ email mà bạn sẽ đọc. Nội dung bức thư bạn cần viết sẽ được gợi ý trong phần hướng dẫn.
Note: You need to write a response to an e-mail that you will read. What your response needs to include is in the directions so make sure you also read the directions carefully.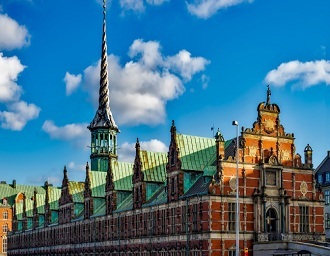 Dear Flemming,
I would like to thank you for hosting an incredible party last month when I got the chance to meet your parents, who, in my opinion, are exceptional individuals. I would love to meet them again. However, I am writing today to insist you to visit Denmark with me.
I had long been planning to visit Denmark, a remarkable country, and have finally decided to travel there on 27th December. I would rather have you with me than travelling alone. You are the best travel companion I can think of and our last vacation to Malaysia propels me to invite you to be my tour companion again.
Our semester final is over and we have two weeks to do something before returning to our classes. I thought travelling to a Scandinavian country would be the best way to spend our holidays. My uncle resides in Copenhagen and he will be a great help there.
I plan to visit my uncle and meet his family first. Then we will visit Roskilde Cathedral, Viking Ship Museum, take a castle tour from Copenhagen and enjoy the countrysides. I am open to your recommendation about the things to do in Denmark.
I hope you will not turn me down and finalise your preparation to have a memorable tour to Denmark in December.
Warm wishes,
David
Direction: As if you are Flemming, read the letter and give a suitable response.
---