Giới thiệu : Ở hình thức viết thư này bạn cần viết một bức thư phản hồi tới địa chỉ email mà bạn sẽ đọc. Nội dung bức thư bạn cần viết sẽ được gợi ý trong phần hướng dẫn.
Note: You need to write a response to an e-mail that you will read. What your response needs to include is in the directions so make sure you also read the directions carefully.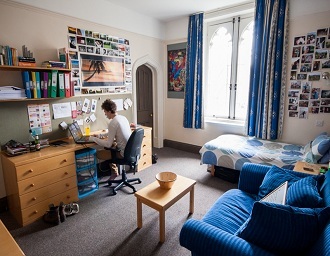 Dear Sir or Madam,
I am writing to request you to allow me to move into another room, preferably to a single room, from next term as I find my current accommodation arrangement quite inconvenient.
I enrolled in the B. Tech course in your college last January and currently sharing my room, 308, with a fellow mate who is also pursuing the same course. My roommate brings his friends almost every day and holds frequent parties. It not only hinders my studies but also breaches my privacy. He often borrows my things without asking and he even lost a valuable item last month. His activities are not friendly and I find it hard to concentrate on my studies due to his irrational behaviours.
My father, despite his financial crunch, did arrange for my higher studies in this reputed college. It is my moral responsibility not to lose the sight of the dreams which have been conceived in the eyes of my parents. The latest incident wherein he borrowed my laptop without my permission forced me to bring these issues to your attention.
In view of all these undesirable and uncomfortable situations, I once again humbly request you to allow me a new room next term, preferably a single room.
Yours faithfully,
Richard Heer
Direction: As if you are the manager of the Accommodation Officer at the college, read the letter and give a suitable response.
---