Giới thiệu : Ở hình thức viết thư này bạn cần viết một bức thư phản hồi tới địa chỉ email mà bạn sẽ đọc. Nội dung bức thư bạn cần viết sẽ được gợi ý trong phần hướng dẫn.
Note: You need to write a response to an e-mail that you will read. What your response needs to include is in the directions so make sure you also read the directions carefully.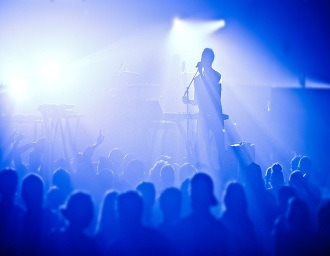 Dear Amy Horner,
I am a huge fan of your music and writing to congratulate you for a brilliant performance at the City Emporium yesterday evening which I am sure everyone enjoyed to the fullest. It was simply breathtaking and electrifying to me and my friends who were also present at the concert. I have always dreamt of seeing your performance live and yesterday was one of the best days of my life to have the chance for the first time.
I am an aspiring musician and I started playing the electric guitar and drums at a very tender age of 9. I can also play the flute besides composing a few songs for the band I am involved in. In fact, I have been a member of a local music band called "Window of Dreams" for the last six years and we primarily focus on playing pop and rock music. You have always been my idol as a musician and songwriter.
I am sure you are terribly busy, but I am really hoping that you would share some tips and provide some mentorship to help me do better in music. I would really appreciate if you can spare some of your precious time to guide me which will eventually be a great help for me to further enhance my skills and boost my confidence.
Thank you very much for your contributions to the music world.
Yours sincerely,
Emily Knight
Direction: As if you are Amy Horner, read the letter and give a suitable response.
---